We loved reading Styled Chic's recent post about creator Samara Taylor's real-life pregnancy style. The maternity outfits she put together during her pregnancy were absolutely stunning, and we were thrilled to partner with her on creating some gorgeous maternity office wear content. 
We were even more thrilled to read Styled Chic's glowing recommendation of MARION's maternity workwear, especially it was written after our content partnership had ended, and Ms. Taylor wasn't obliged to say a word about us. This kind of genuine feedback always means the most to us. Thank you, Samara. 
Like so many women, Samara faced the challenge of dressing for maternity as an accomplished professional who needs to continue looking the part during pregnancy. In addition to the US maternity market, Google is clogged by searches for Maternity Work Clothes in Canada, the UK, Singapore, Australia, and numerous other countries where working moms have real career status at stake when they get dressed each morning. 
Mamas-to-be need maternity work clothes that empower them to feel comfortable, confident, and polished from their first trimester through their last. MARION takes maternity work wear seriously, and also makes most of our styles to be nursing friendly. Why? Because dressing for work after having a baby can be a whole new challenge, and we don't think mamas should have to buy a separate breastfeeding wardrobe to nurse. Limiting yourself to one maternity wardrobe for pregnancy and nursing makes a big difference in sustainability, as well. 
This is what Styled Chic had to say about MARION: 
"My maternity workwear came from Marion Maternity, ( A HUGE THANK YOU ) who gifted me a few workwear essentials like the 'Boardroom' nursing dress, office pants, and knit dress. If you are looking for maternity wear of superb quality and don't mind spending some extra $$ definitely look into some of their pieces."
Well, you heard the lady.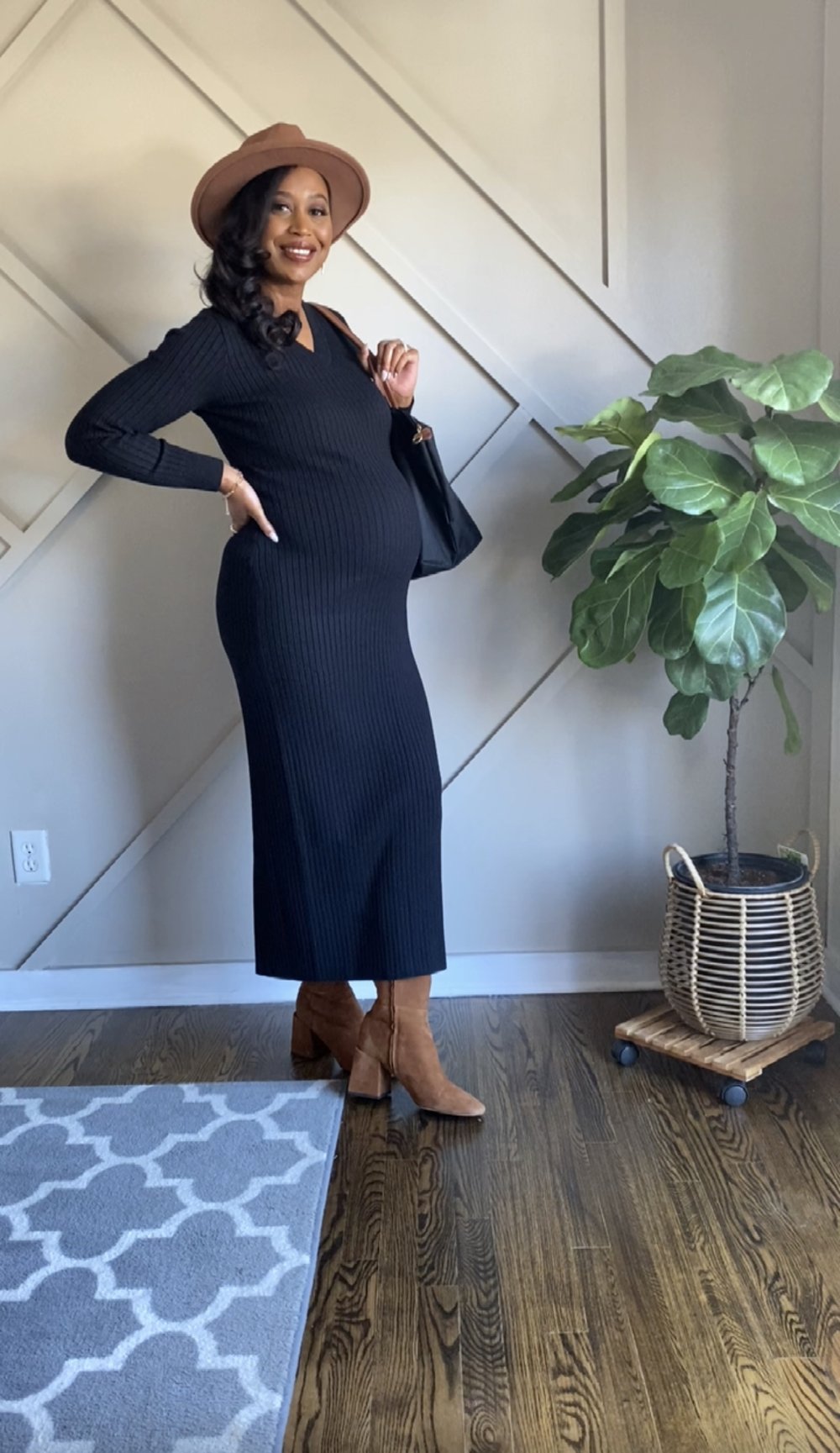 - Full Body Maternity & Nursing Knit Dress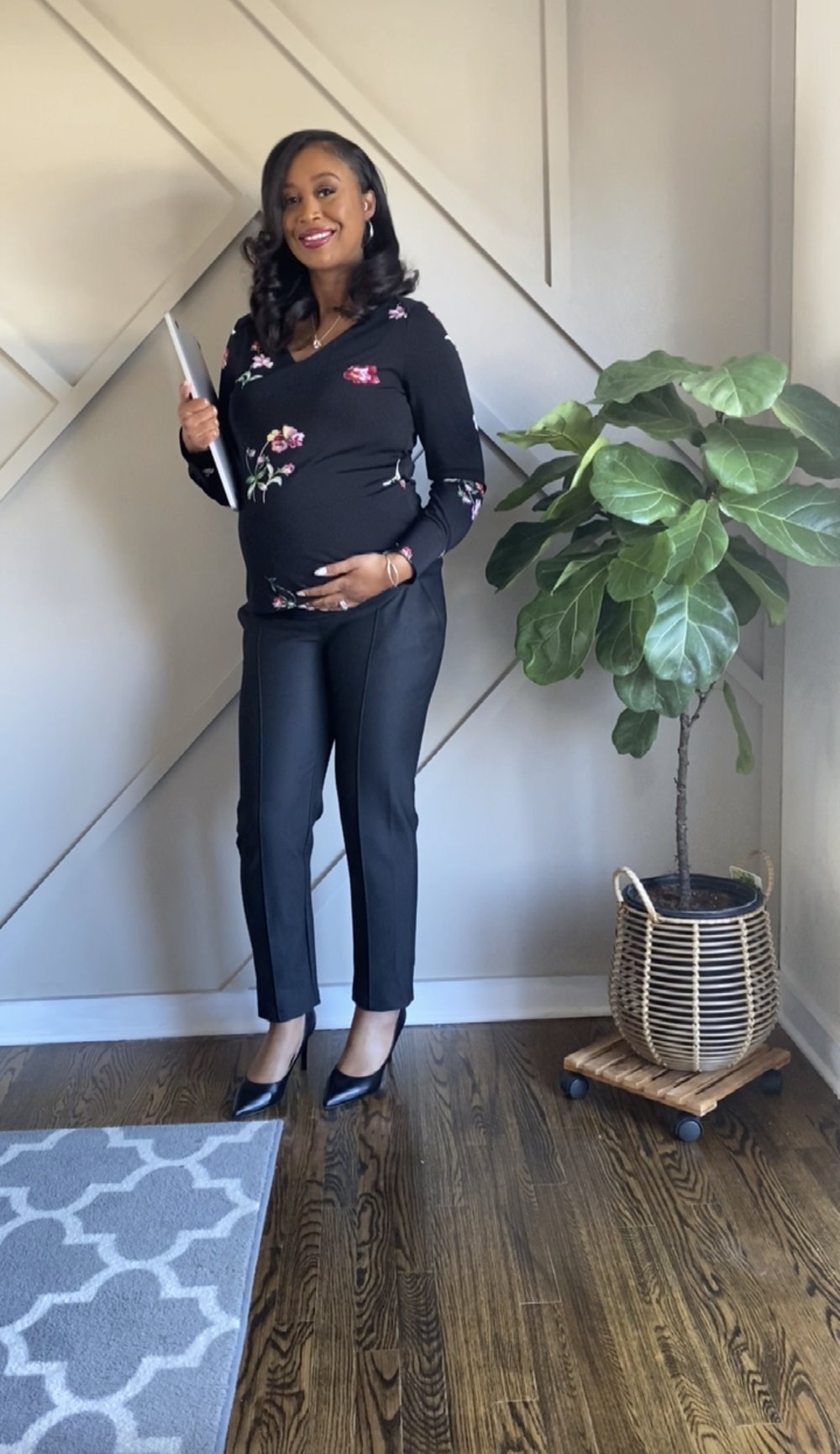 - Favorite Maternity Work Pants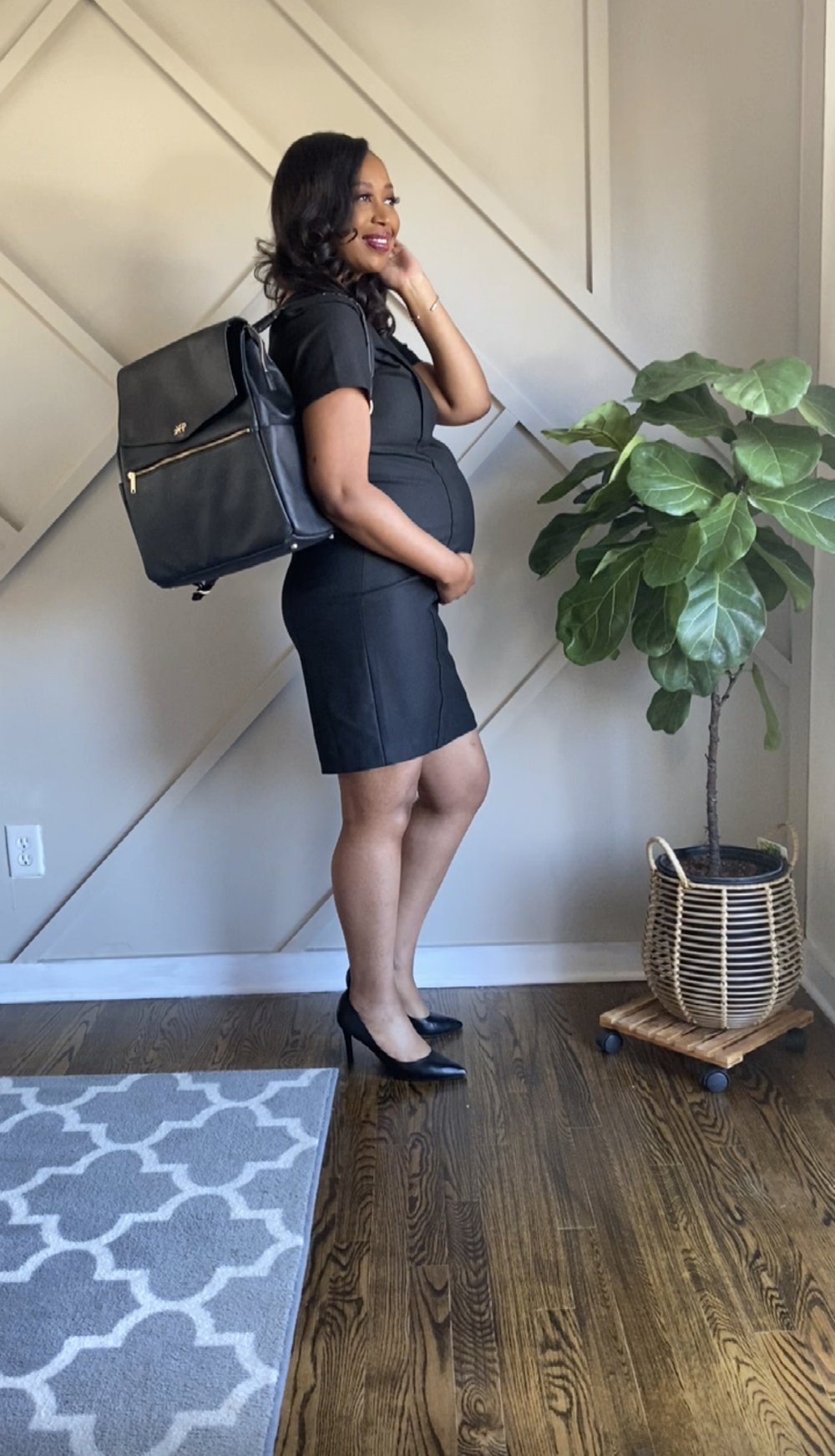 - Boardroom Black Maternity & Nursing Dress
 Let us know what your maternity workwear journey has been like! We'd love to hear your recommendations, stories, and reviews. 
_______________________________________________________________________
Author Bio: Joy O'Renick is mama to 3 amazing sons and wife to an "adorable Pixar dad". She gets to live on a mini farm in Oregon where she and her family grow food and host board game nights. Joy is a longtime teacher, principal, and education executive. In 2022, she launched MARION out of a desire to empower working moms and limit pregnancy discrimination in the professional world. Joy is a frequent contributing author at Motherly. Joy is a founding member of a Bailamos, a Latin Dance nonprofit, a member of the Emerge Oregon Board of Directors, and a former foster parent and mentor for Big Brothers, Big Sisters. She holds a B.A. in English Literature and a Master's Degree in Education & Educational Leadership.